This large hollow tree stump can be used to create an inviting and magical setting for a whole host of woodland and fantasy adventures.
With intriguing nooks, openings and ledges to explore, children will love using this prop as a central part of their imaginative play and storytelling.
Ideally sized for playspace tables or sensory setups, this scene prop will encourage open-ended and collaborative play. Add figures and natural resources to create an enticing habitat to investigate.
Made from a unique stone and resin mix, the tree stump is durable for use outdoors; in soil, water and sand.
Size 10″ (w) x 10″ (d) x 8″ (h)
Age 3+.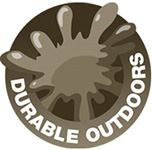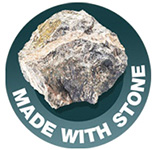 This oversized item ships only within the contiguous US.